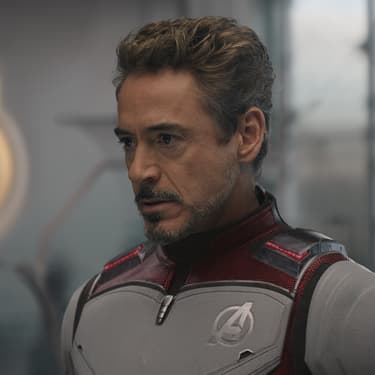 Dans la nuit du dimanche 10 au lundi 11 novembre, la chaîne E! diffusera les People's Choice Awards. Si le public a rarement son mot à dire dans les cérémonies officielles, celle-ci récompense les oeuvres et artistes que vous avez choisis !
Chaque année, le public récompense ses films, séries, acteurs et actrices préférés lors d'une cérémonie très attendue, les People's Choice Awards. Qui sont les nommés cette année ? Le tout Hollywood ou presque... Alors voici les principales catégories :
Le film de 2019 :
Toy Story 4
Fast & Furious : Hobbs & Shaw
Le Roi Lion
John Wick : Parabellum
Us
La star de cinéma masculine de 2019 :
Robert Downey Jr., Avengers : Endgame
Chris Hemsworth, Avengers : Endgame
Tom Holland, Spider-Man : Far From Home
Will Smith, Aladdin
Keanu Reeves, John Wick Parabellum
Dwayne Johnson, Fast & Furious : Hobbs & Shaw
Adam Sandler, Murder Mystery
La star de cinéma féminine de 2019 :
Millie Bobby Brown, Godzilla 2 – Roi des monstres
Scarlett Johansson, Avengers : Endgame
Zendaya, Spider-Man : Far From Home
Sophie Turner, X-Men : Dark Phoenix
Jennifer Aniston, Murder Mystery
Lupita Nyong'o, Us
Tessa Thompson, Men in Black: International
La série de 2019 :
WWE Raw
The Walking Dead
The Big Bang Theory
Riverdale
Grey's Anatomy
La star de la télé masculine de 2019
Kit Harington, Game of Thrones
Cole Sprouse, Riverdale
Norman Reedus, The Walking Dead
Finn Wolfhard, Stranger Things
Jim Parsons, The Big Bang Theory
Milo Ventimiglia, This Is Us
Sterling K. Brown, This Is Us
KJ Apa, Riverdale
La star féminine de la télé de 2019 :
Mandy Moore, This Is Us
Millie Bobby Brown, Stranger Things
Sophie Turner, Game of Thrones
Danai Gurira, The Walking Dead
Camila Mendes, Riverdale
Lili Reinhart, Riverdale
Maisie Williams, Game of Thrones
Reese Witherspoon, Big Little Lies
Mais les People's Choice Awards ne se concentrent pas que sur la télévision et le cinéma. La cérémonie récompense également le milieu de la musique et les meilleurs artistes du moment.
Le chanteur de 2019 :
Shawn Mendes
Post Malone
Drake
Khalid
Lil Nas X
Bad Bunny
La chanteuse de 2019 :
Ariana Grande
Cardi B
Halsey
Miley Cyrus
Camila Cabello
Le groupe de 2019 :
Jonas Brothers
BTS
5 Seconds Of Summer
Panic! At The Disco
CNCO
Imagine Dragons
The Chainsmokers
BLACKPINK
L'album de 2019 :
Khalid, Free Spirit
Billie Eilish, WHEN WE ALL FALL ASLEEP, WHERE DO WE GO
Jonas Brothers, Happiness Begins
Ed Sheeran, No.6 Collaborations Project
Juice Wrld, Death Race for Love
La chanson de 2019 :
Jonas Brothers, Sucker
Ariana Grande, 7 Rings
Lil Nas X feat., Old Town Road
Khalid, Talk
Ed Sheeran & Justin Bieber, I Don't Care
Sam Smith, Normani, Dancing with a Stranger
Billie Eilish, Bad Guy
Shawn Mendes, Camila Cabello, Señorita
Cinéma, séries, musique... On a fait le tour ? Pas vraiment. La cérémonie a d'autres catégories, moins évidentes, comme La star des réseaux sociaux 2019, La star animal de 2019 (oui oui), Le Podcast Pop de 2019 ou encore...
La personnalité qui a changé la donne en 2019 :
LeBron James
Coco Gauff
Drew Brees
Alex Morgan
Stephen Curry
Serena Williams
Pour retrouver l'ensemble des nommés, rendez-vous sur le site de E!. Et pour les résultats, rendez-vous dès ce soir, toujours sur E!, accessible depuis votre box SFR !